The de Mestre family would appear to originate from a house/chateau called Vergnassade close to the bastide of Montastruc in Lot et Garonne. There is little left of the original house, which in now owned by a local farmer, except the old pigeonnier.
The de Mestre name can be found in many locations in France although it is certainly not a common name. The original spelling of the name was Demestre de Vergnassade and the family had the right to designate itself seigneur or lord of Vergnassade, which is probably more akin to the English 'lord of the manor' than a title of nobility, particularly as the Demestres of Vergnassade were mainly serving soldiers in the French Army.
The family can be found in all the continents of the world and family members have travelled extensively. My own grandfather Etienne George de Mestre moved from Australia to England, but certainly returned to Australia a few times.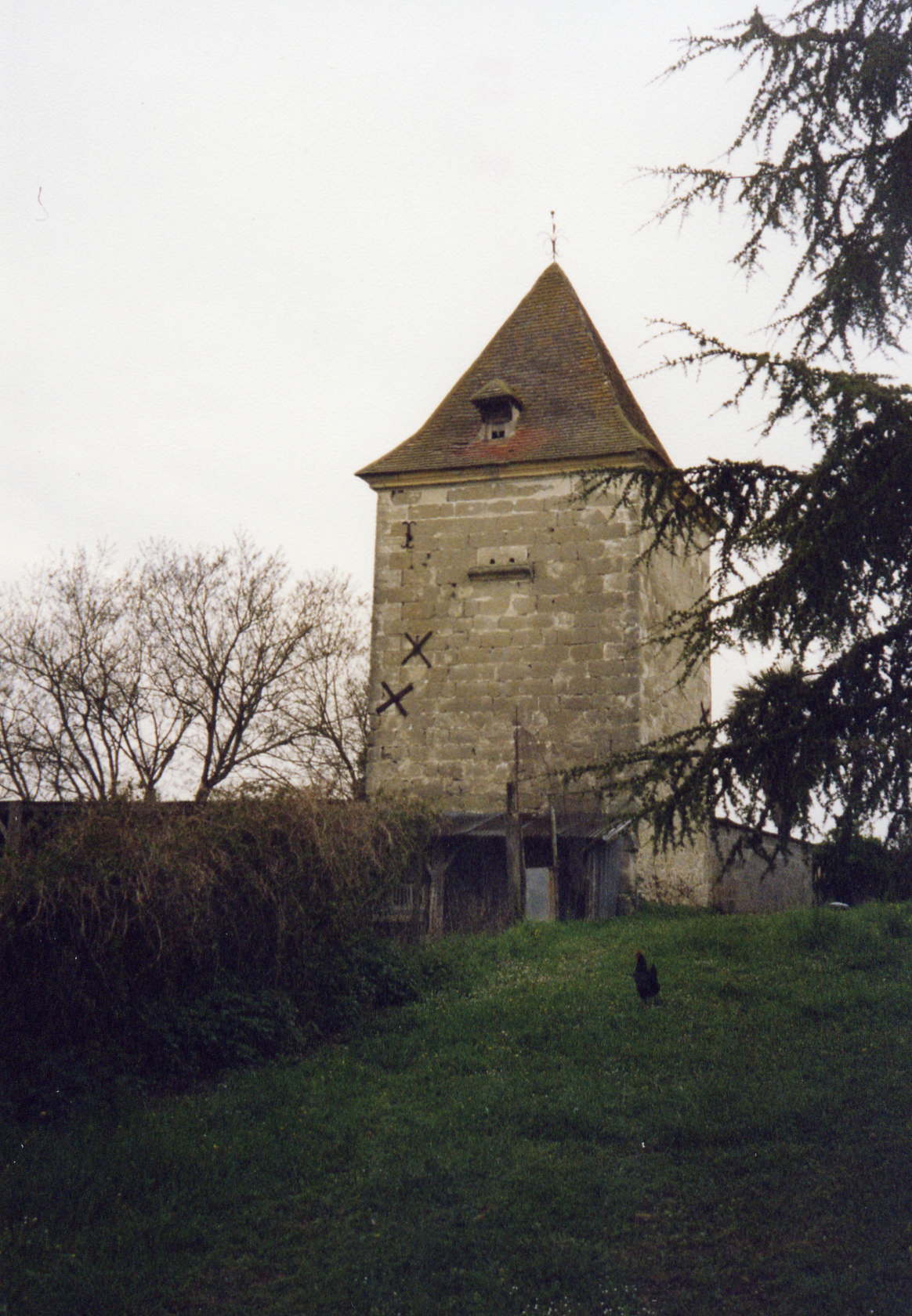 The pigeon loft at Vergnassade

Family Crest
A letter in reply to enquiries made in France by G. P. Slade about 1881 gives various permutations of crests that may or may not be applicable to the de Mestre family. However, below I show the arms that are described as: "d'argent - 2 fasces de gueles, au chef charg
é
de 5 ermines de sable".
This was the crest that my father used on his signet ring and I have endeavoured to create it as best as I can. The motto he used was "Fors, honnuer nul souci" translated as "Strength, honnour, without cowardice".
If anyone has any comments or other ideas I would welcome their input.

Family names and variations:
de Mestre The most usual form
Demestre The original form in Vergnassade
de Maistre Used by Roy de Maistre, painter